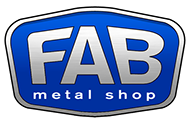 Phone: 562-423-1836 | Fax: 562-428-8114

Welcome to Fab Metal Shop.
Fab Metal Shop is an innovation-driven metal fabrication shop. We are passionate about solving your design challenges and turning your concepts into reality. We specialize in standard and custom metal fabrication services, ranging from welding, drilling, lathing and cutting to stamping, bending and shaping.